Nadoja Belagallu Veeranna, a veteran Togalu Gombe artiste and theatre personality, died in a road accident near Challakere in Chitradurga district on Sunday morning. He was 91.
The car carrying him and his son, Hanumanth Veeranna, rammed into a lorry. The car was thrown away with great force owing to the impact. Police picked up the wreckage from a nearby field later.
Belagallu Veeranna was declared brought dead to a hospital in Challakere. His son suffered serious injuries and is said to be in a critical condition. He is being treated in Challakere government hospital.
A decorated artiste
Born into a family of folk artistes in Ballari, Mr. Veeranna joined his father in giving live performances in professional theatre. He continued the family tradition of Togalu Gombe, a folk artform that involves using leather and wooden toys to tell tales from epics like Ramayana, Mahabharata and folk stories.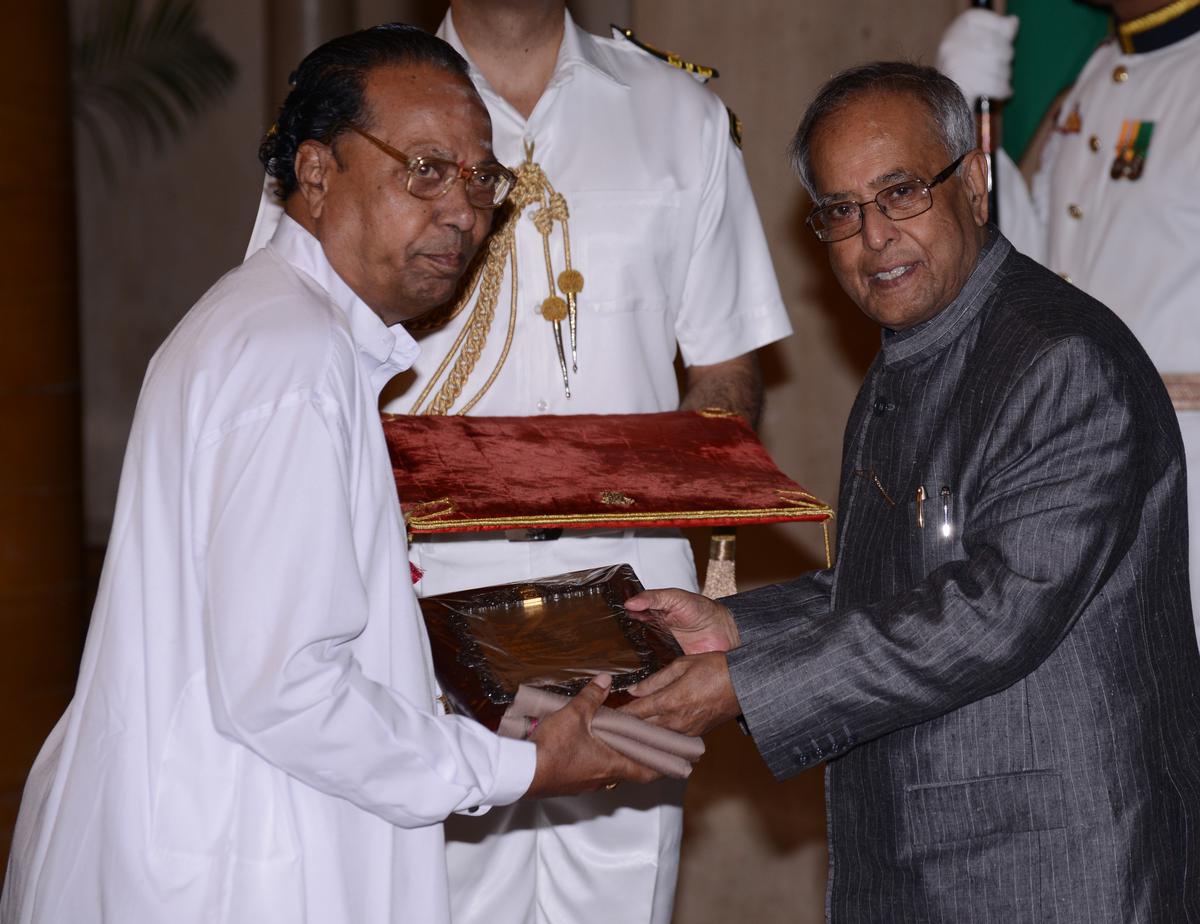 He had served as the chairman of the Karnataka Yakshagana-Bayalata Academy. Hampi University honoured him with a Nadoja award. He was a recipient of the Sangeet Natak Academi award, the Karnataka Rajyotsava award and the Karnataka Janapada Academy award.
Belagallu Veeranna was the maternal uncle of Pandit Venkatesh Kumar, senior Hindustani classical singer.